PETDURO Spinning Cat Toys for Kittens Toothbrush with Light Balls, Bells, Catnips and Suction Cup
Material:
Main body is made of BPA TPR.
Three cups are made of hard plastic.
In the Box:
1x Spinning Cat Toy
1x Light ball
2x Catnip Balls
2x Bells

How to use:

1. Squeeze the soft rubber with hands to open the three plastic cups.
2. Put the light ball, bells and catnips separately into the cups.
3. Cover the cups.
4. Put the toy on flat floor or wall and press the head with your palm to push the air and it will stay in place firmly.

Note: The light ball will flash when it's hit heavily. That is, it will flash while cat spinning the toys.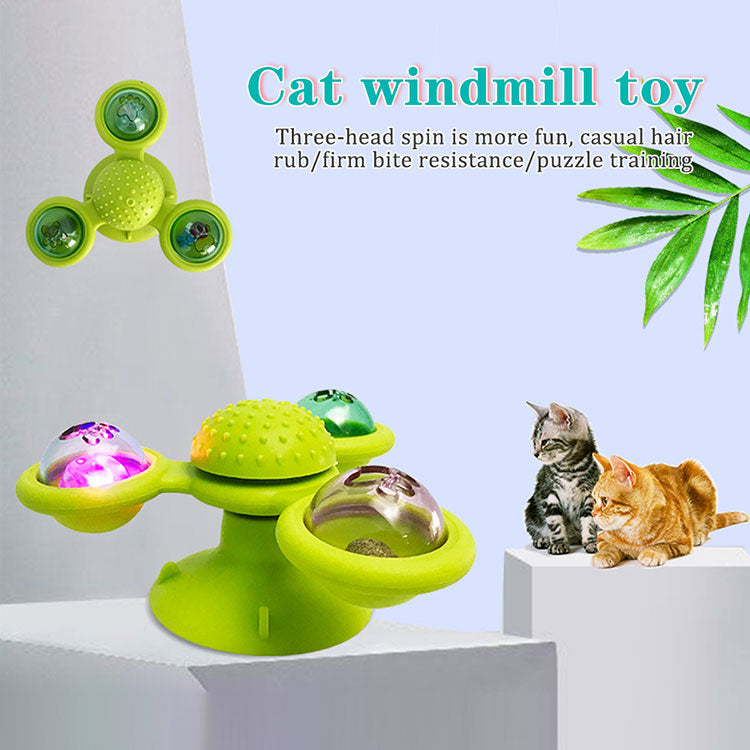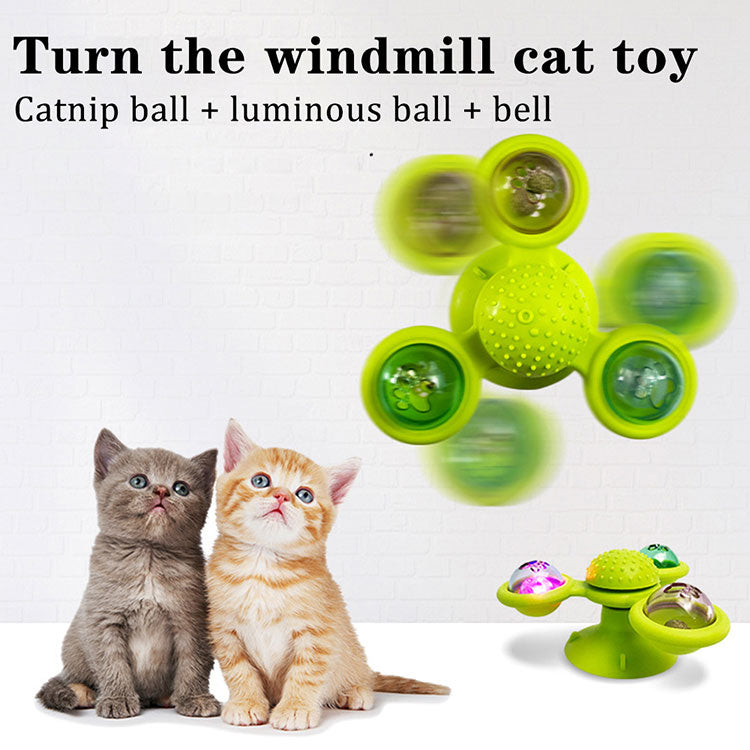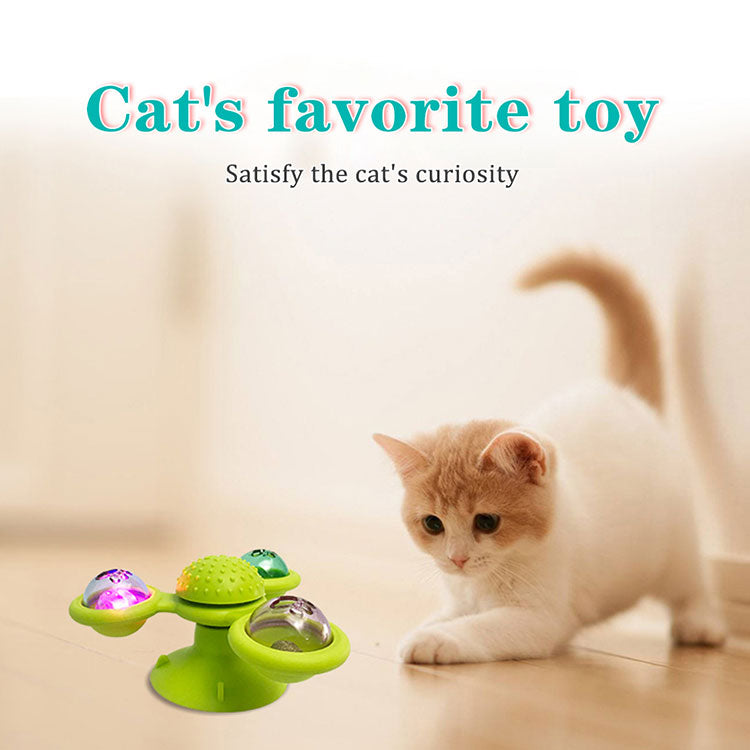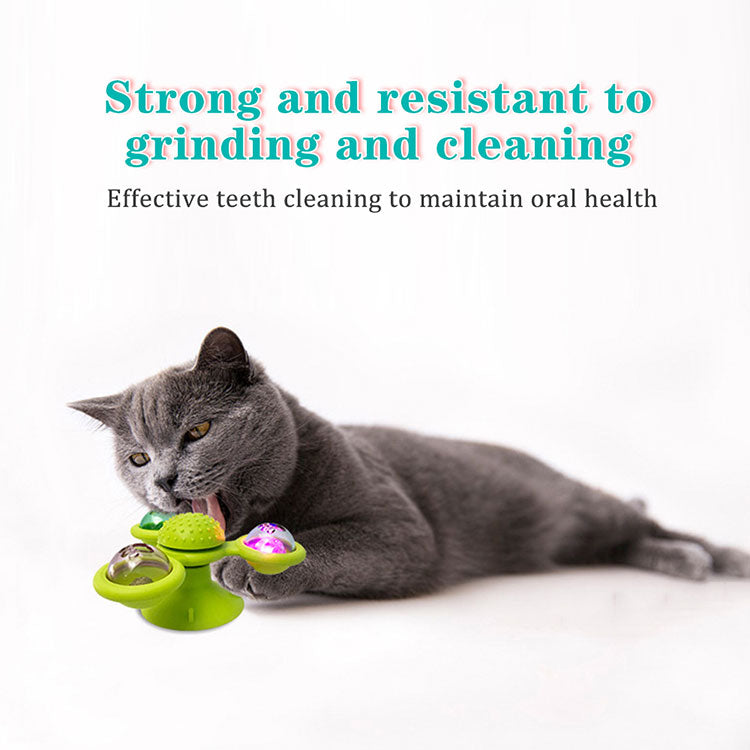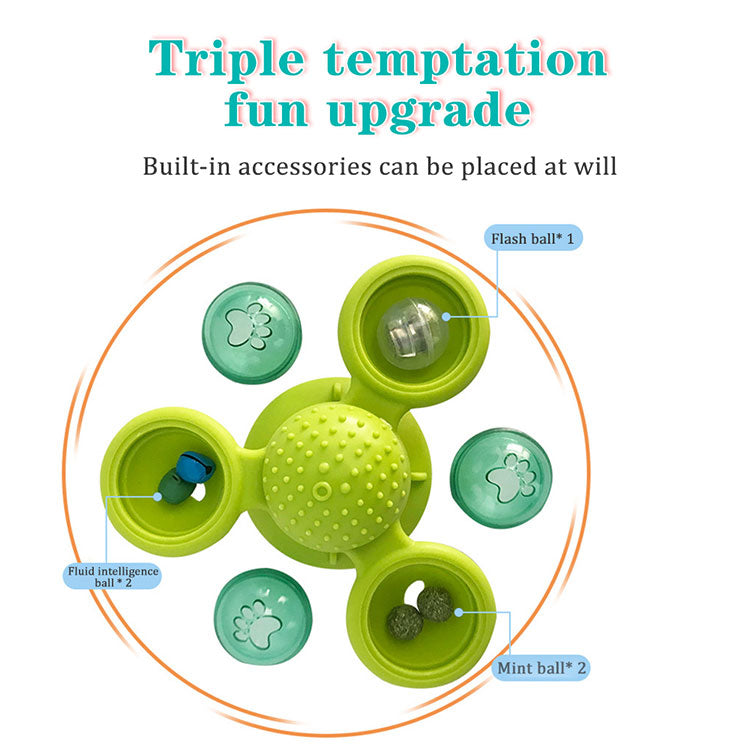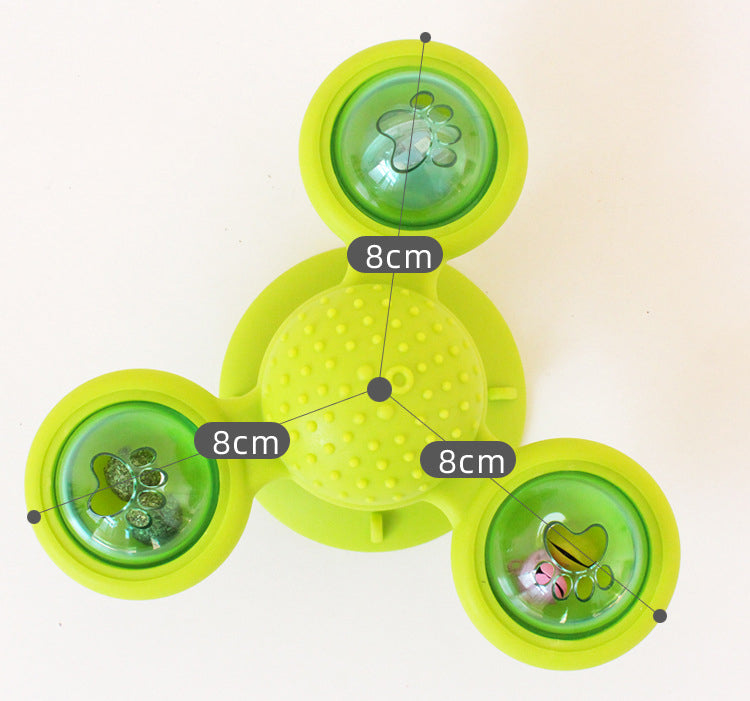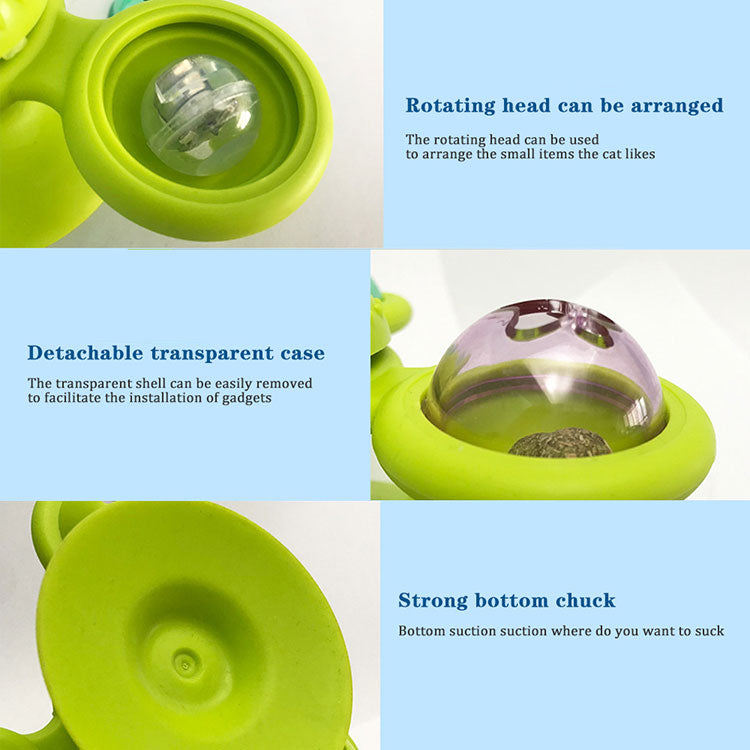 Must have
This is a must have for any cat owner. My little guy is 4 and still playful like a kitten. He loves his new toy. And it attaches anyway.
Happy
Our cat loves this toy! He loves to swipe at it as he's walking past! He has not tried to chew on it yet, but he does love to rub up against it. The catnip provided was a hit!
Good
My cats are older and don't play with many toys but they like this one. I like that you can take the bell out or even put treats in it to get them to play more.
Cats love it
I put on the glass door and itĄŻs funny because IĄŻm in another part of the house I can always hear the noise of the toy because he is playing.
My old cat and kitten both love it
My old cat and kitten both love this cat toys, they play it together.
---
Customers Also Like