PETDURO Large Cat Litter Scoop Sifter Durable Lightweight Scooper for Fast Cleaning
Delivered in 2 to 5 business days within domestic USA
Wide Enough Slots

It is sturdy enough to handle large clumps with wide enough slots for sifting the clean litter effectively,leaving your cat's litter box fresh and clean.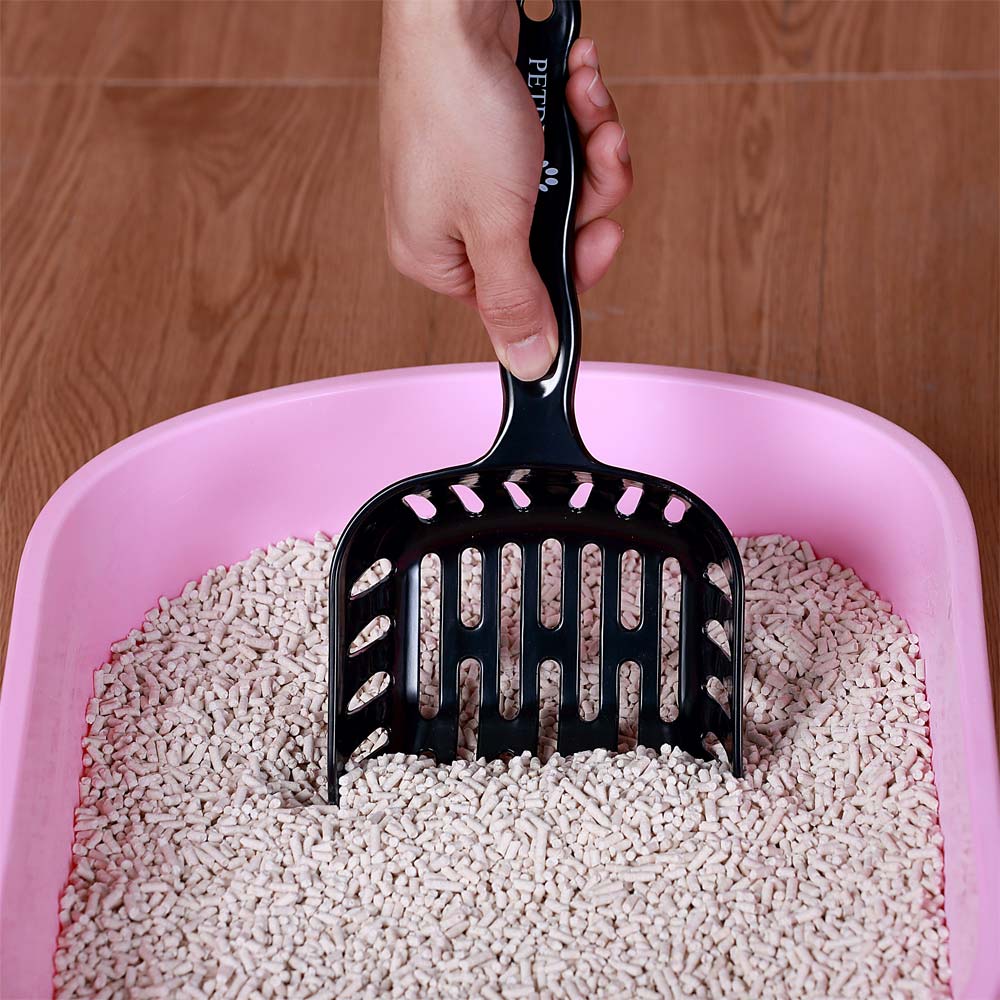 Rounded Edge
It doesn't have pointed or sharp edges so it won't tear the litter liner. You won't be afraid to scratch your cat litter box while using our cat litter scoop.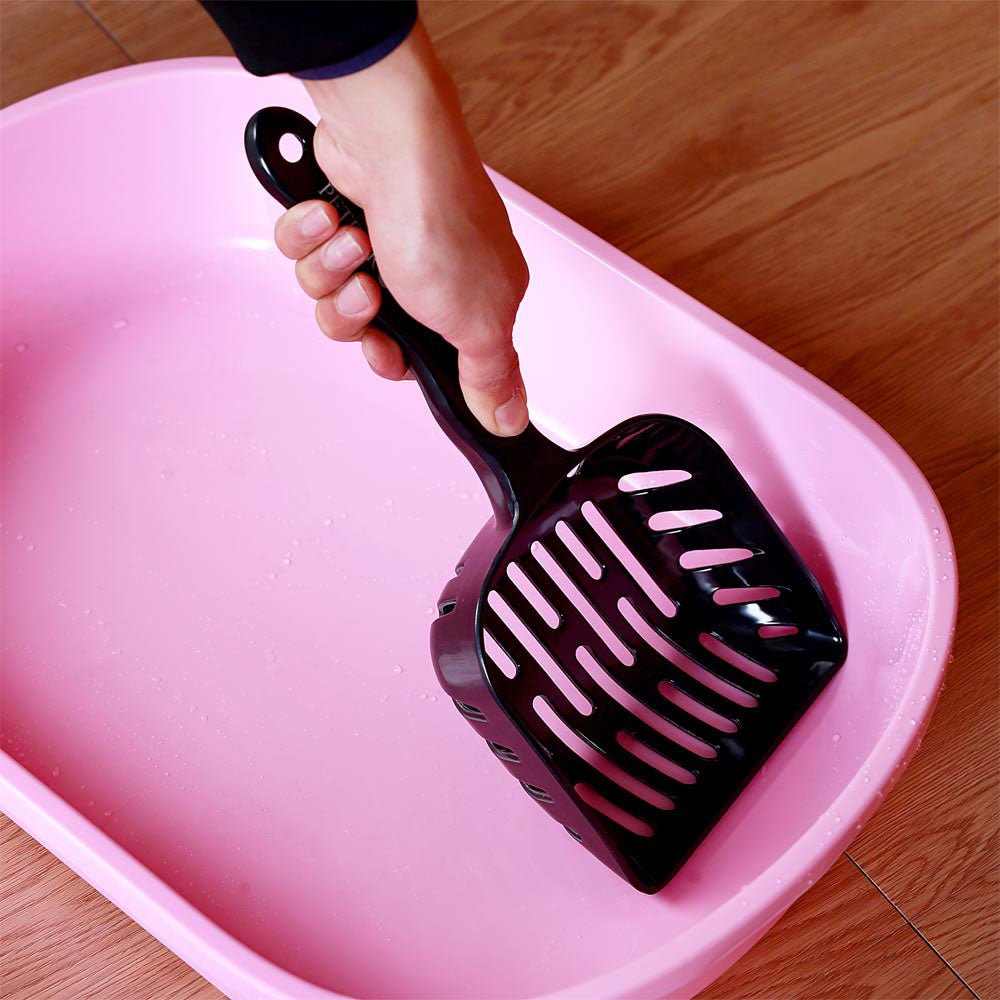 Solid & Durable
Unlike other fragile plastic or rusty metal cat litter scoop whose handle easily bends, our melamine cat litter scoop is so solid and durable that's not easy to be broken.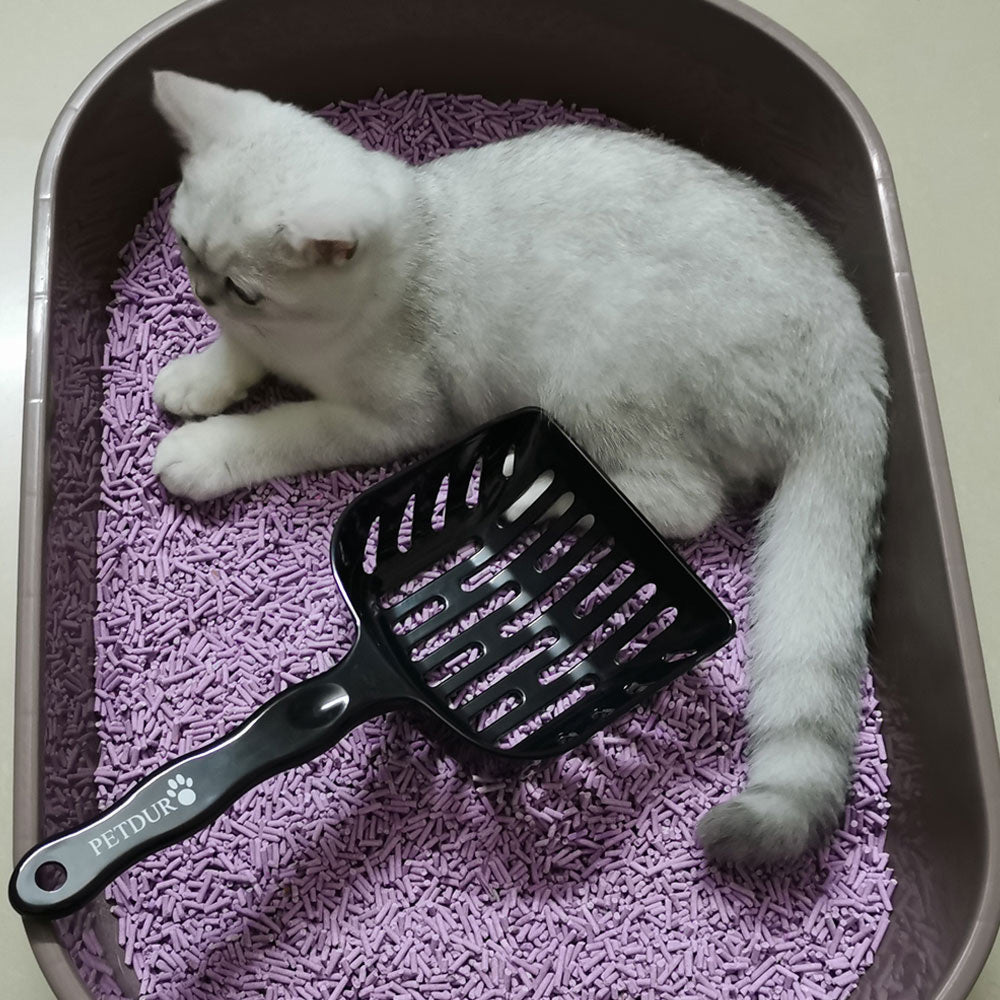 Easy to be stored
There's a big enough hole at the end of the handle to be held on wall. You can conveniently store the litter scooper after each use.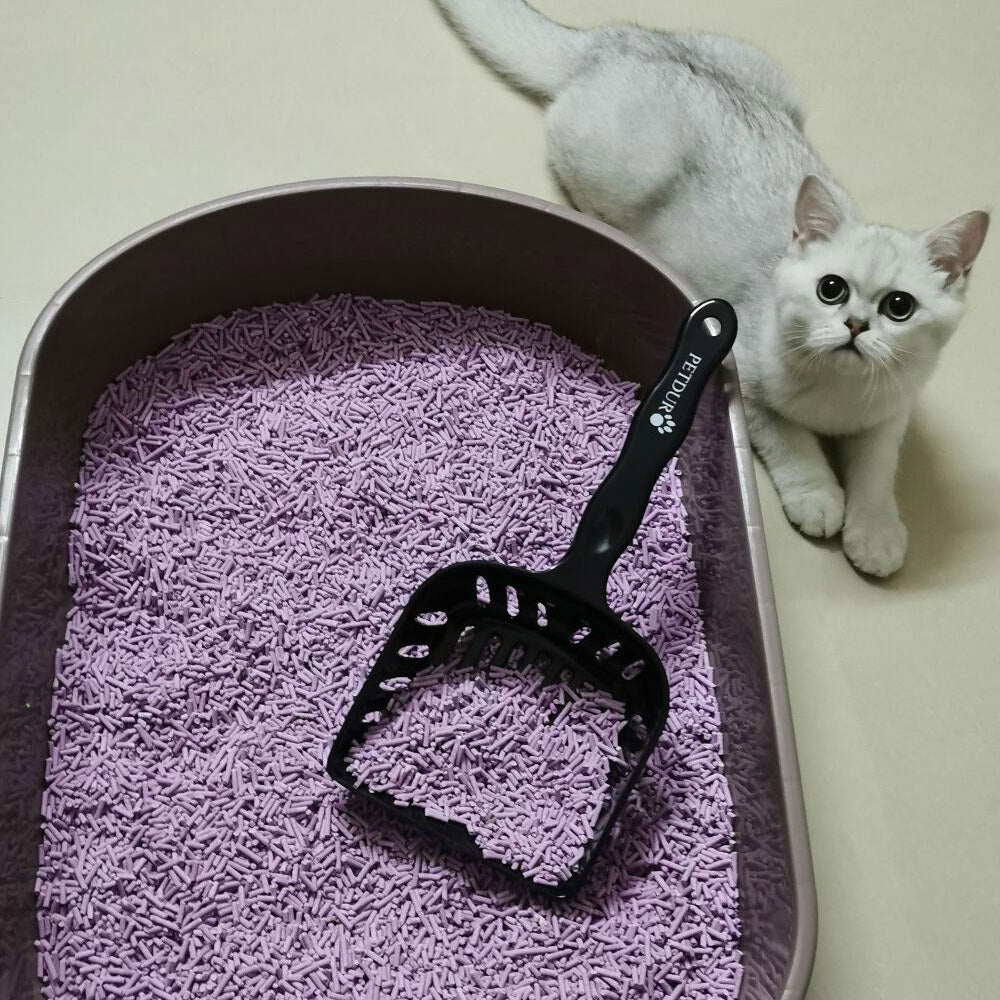 2.25 inch Deep Shovel
The shovel is 2.25 inch in depth, deeper than most other cat litter scoop on markets. It's perfect for accessing those hard to reach corners of your cat litter box and holding more clumps.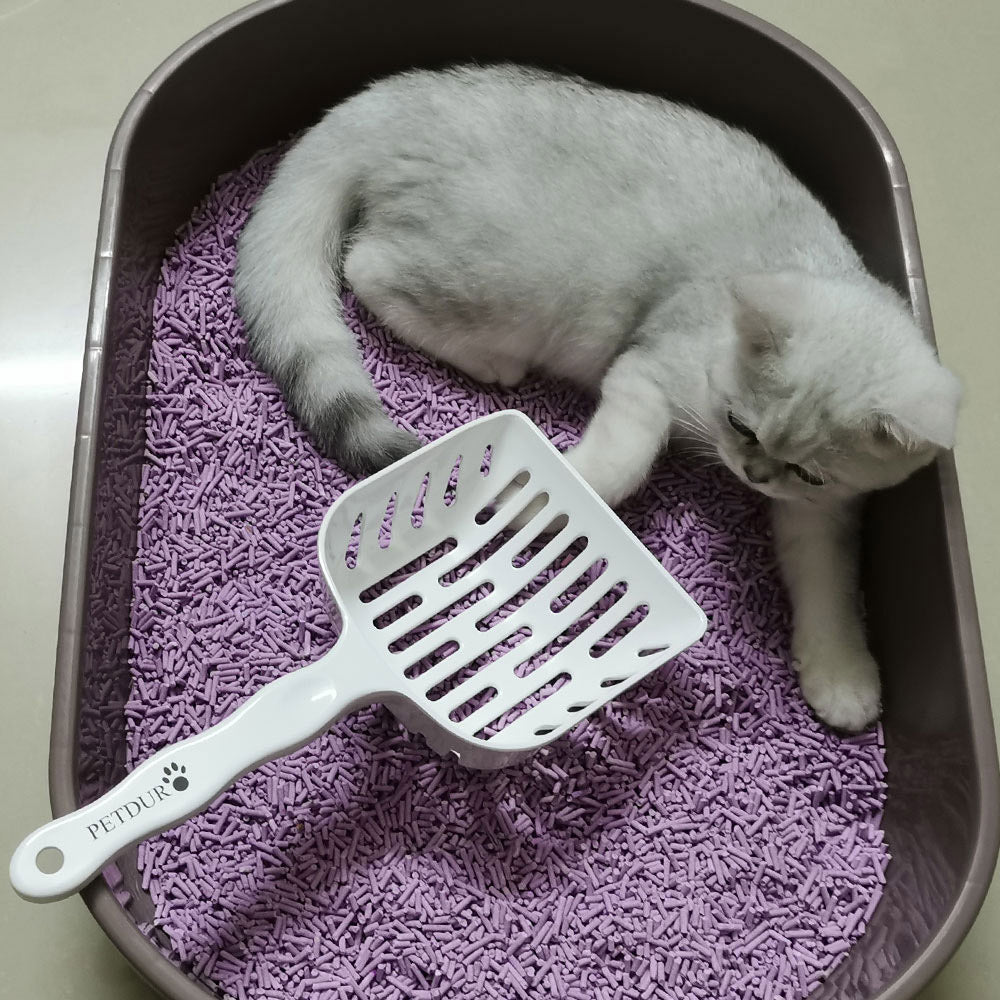 Lightweight
Unlike other heavy metal cat litter scoop, ours is very lightweight, only 0.66 lb in weight. So your hand won't feel tired when using our cat litter scoop.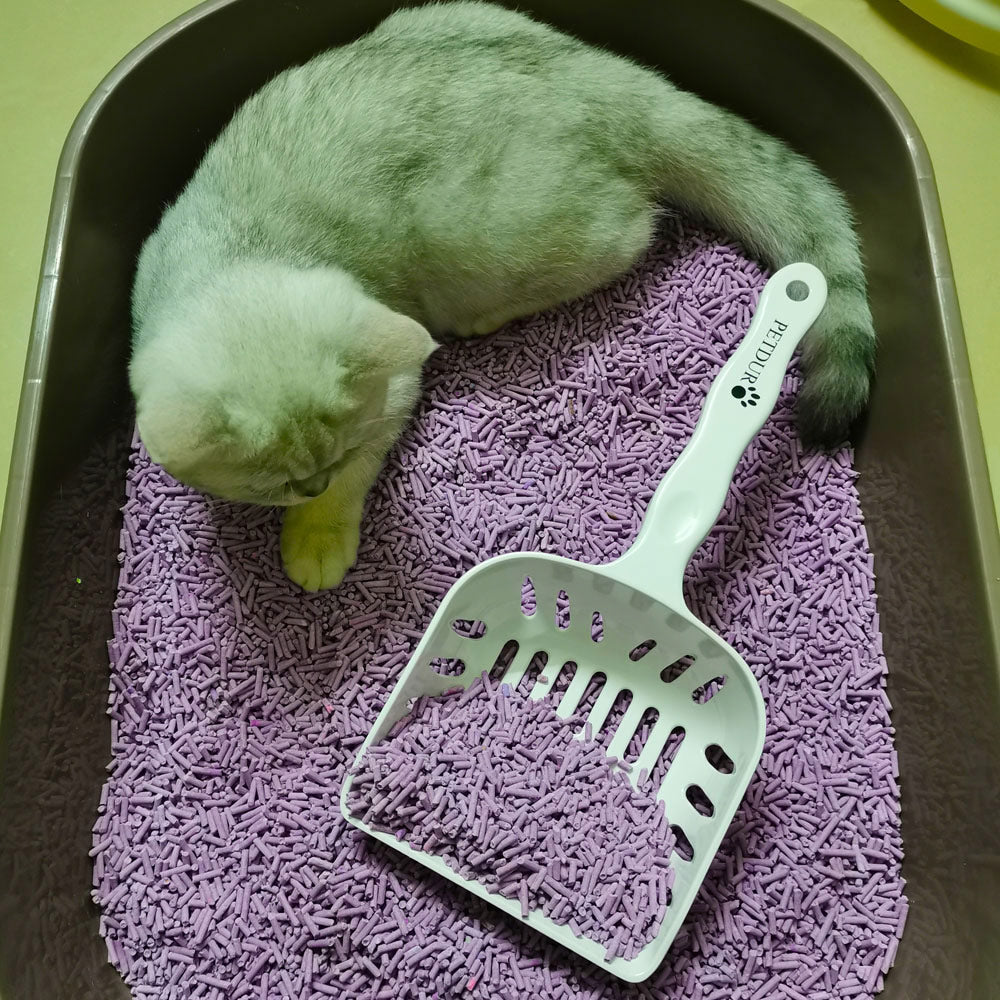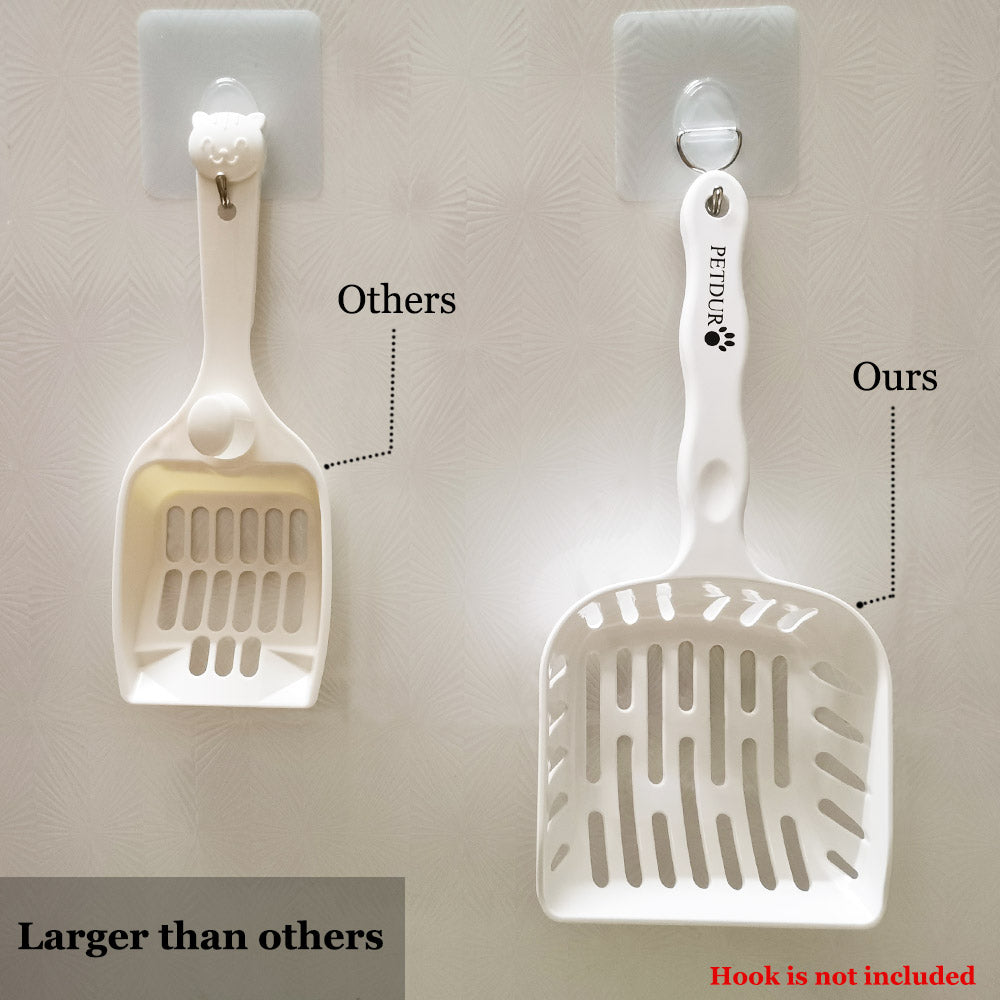 Fast Shipping
Items are shipped from warehouse located in USA.



Litter Scoop
As a new cat mom, I absolutely love how quick and effortless this scoop makes cleaning the litter box. It's a dirty job but somebody has to do it.
Great sturdy scooper
Great sturdy litter scooper. Most litter scooper I have bought in the past usually end up just snapping in half after scooping a large clump of litter, but this one is actually sturdy enough to not snap. Worth the money.
Cool litter scoop
Very good quality a durable!
Heavy duty scooper
The only word I can use to describe this kitty scoop is badass. I'm sure that word will get my review rejected but wow, it's the only way I can describe this thing. This is no dollar store kitty scoop. This is 100% the real deal. It feels awesome in your hand. It picks up even the heaviest of kitty...uh, matter. I don't know what this is made of but it manages to feel substantial yet lightweight at the same time. I've never paid this much for a kitty scoop but it's so totally worth it. I dare say it makes scooping kitty litter...enjoyable.
Scoop away
Works great and easy to use, if you have a cat then you know this can be a pain especially with cheap scoop this ones great and sturdy